Let me introduce you to Violet, Petunia and Daisy! They're the Top Knot Dolls by See Kate Sew for Riley Blake Designs' Novelty of the Month Collection!
These sweet girls come on a panel with a large and a small version that you just cut and sew!
The instructions are on printed on the fabric, or for a more detailed guide, check out Kate's tutorial right here.
These girls have the cutest printed shoes, and …
… removable elastic-waist skirts.
I love sewing stuffies for my kids, and I've learned a few things along the way! Kate's recommendation to trim the seam allowance with pinking shears really helps round out the heads nicely. Also, push the stuffing all the way out to the edges and be careful not to overstuff.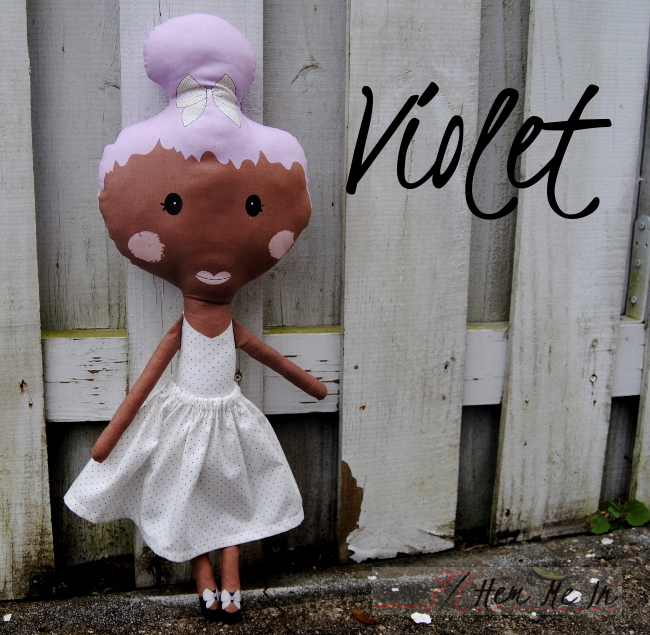 Use a short stitch length to give your toy long-lasting durability. Go ahead and use that short stitch length when you "baste" the arms on, too. Also, when you sew the two body pieces together, pin so that the side with the basted arms is up. That way, you can make sure you sew inside your basting stitches.
Finally, I use a small, old paint brush with the bristles trimmed off to push the stuffing down into small spaces like these arms and legs. It really helps to fill them nicely!
These girls would make wonderful Christmas gifts for the littles on your list!