It's time for summer fun! It's been a busy summer so far in my house. Things are slowing down a bit now, though, so I'm keeping a list of activities handy to battle boredom and keep my kids screen-free as much as possible.
I've been doing quite a bit of quilting lately, so I thought I'd work out a design for a quilt that could be used as a picnic blanket or a playmat and provide some fun play, too. I'm thrilled with how this came out! Not only does it do the things that I originally hoped, but it also involves physical movement and … shhhhhhhh … math!
My 12-year-old helped choose the fabrics, and my ten-year-old helped with ideas for different ways to play. (I was actually surprised at how excited my preteens were for me to finish so they could try it out!)
The finished quilt is 40″ x 50″, and it has five rows. Each row has a point value from 10 to 50 points. Bigger kids can throw the bean bags for points and add or multiply to determine a winner. (One of my boys suggested that if a bean bag falls on a matching stripe, it could be worth double the points for added strategy. Surprisingly, he didn't mention that would involve more math.)
Younger children might enjoy just tossing the bean bags onto their matching stripes.
I took my ten-year-old and seven-year-old out to a nearby park to try the game out, and they had a blast with it.
I love that you can see my ten-year-old counting points with his foot!
Are you ready to make your own Toss & Go Quilt and Game in One? Just click right here for the free pattern and instructions.

Before you go, check out all the other fun posts that went up today and head over to Life Sew Savory for all the Summer Fun series posts…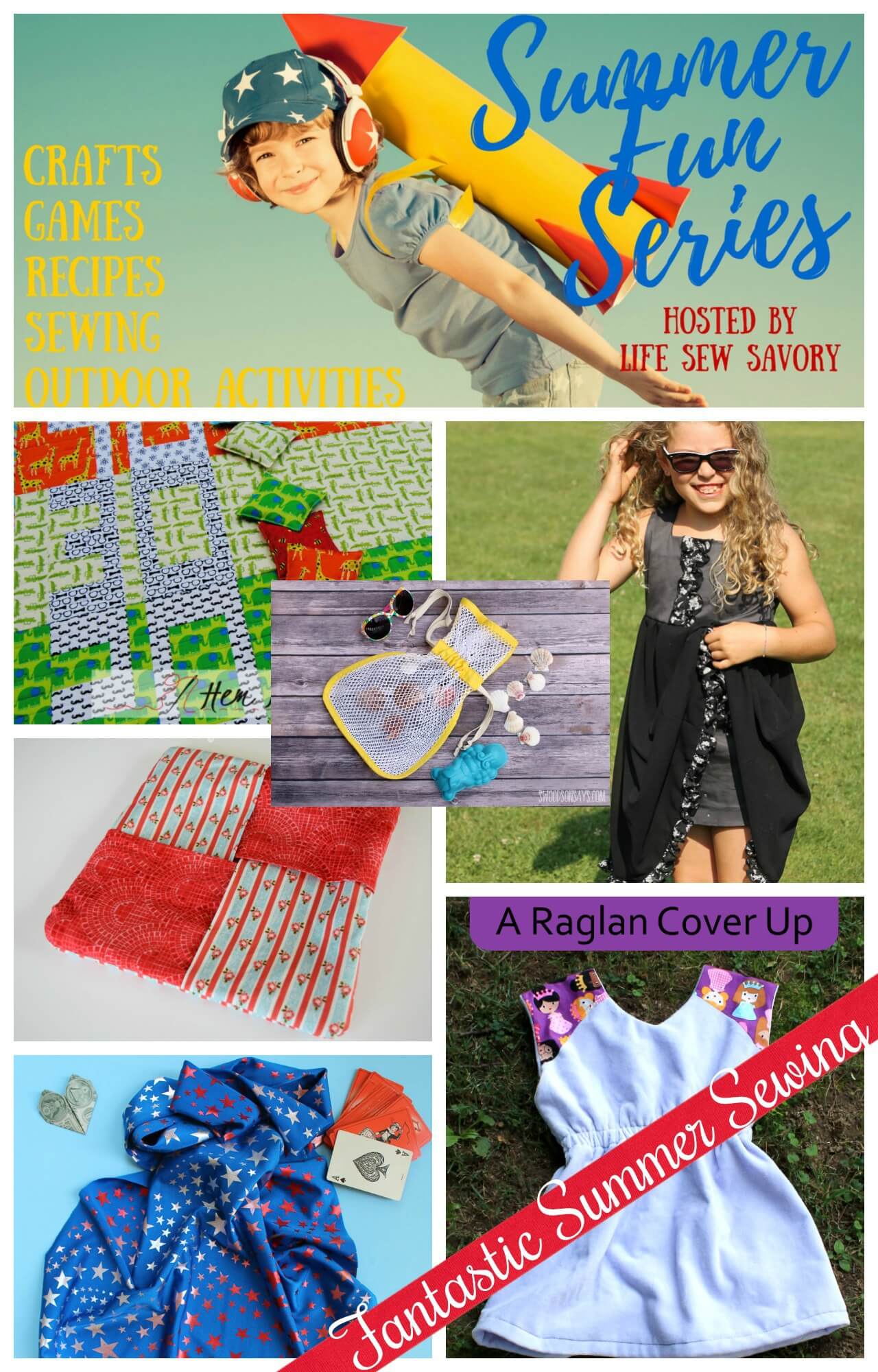 Toss and Go Quilt Game – by Hem Me In
Easy Fabric Hot Pad – Adventures of a DIY Mom
Easy Magicians Cape – Sew What Alicia
Fun Summer Frock – Serger Pepper Designs
Raglan Pool Cover Up – Call Ajaire
Seashell Collection Bag – Swoodson Says